Oct 25, 2020 |
Racing, Archive (2008 - 2023), |
jon.emmett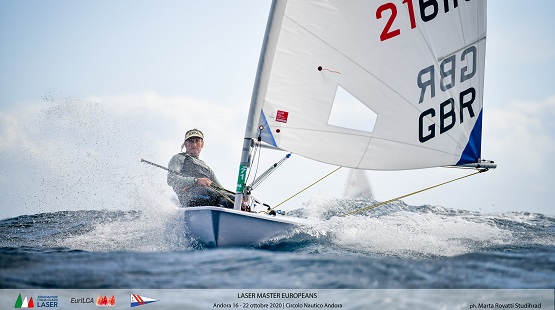 It seems forever since I have done any international class racing and the "rust" showed. Simple decisions can make all the difference and my decision making was perhaps not what it should have been!
Being out of practice I decided that it was definitely worth doing the Practice race and the conditions were glamour. Indeed, it turned out to be the best conditions of the whole regatta. Big waves and a strong sea breeze kicked in at 15:00 like clockwork. I picked up the boat from Jean-Luc Michon the day before the practice race. It actually belonged to his daughter Pernelle. We collected our Australian boats in Melbourne at the same time. Therefore the boat was only 1 number different from my boat at home and with my sail, tiller, and South East sailing ropes (plus Gareth Griffiths traveller) it felt exactly the same as my boat at home.
Jon Emmett has over 20 years of coaching experience from grass roots to Olympic Gold.